Please follow the below steps to install the office Add-ins using Centralized Deployment via the Microsoft 365 admin center:
Sign in to Microsoft 365 with your admin account.
Select the app launcher icon in the lower-left and choose Admin.
In the navigation menu, select Show more, then choose Settings> Integrated apps.
At the top of the page, choose Add-ins.
Choose Deploy Add-In at the top of the page.
Choose Next after reviewing the requirements.
Select 'Upload custom apps'.
8. After that select 'I have the manifest file(.xml) on this device '(Choose the file from your device).
Now click on Upload Button.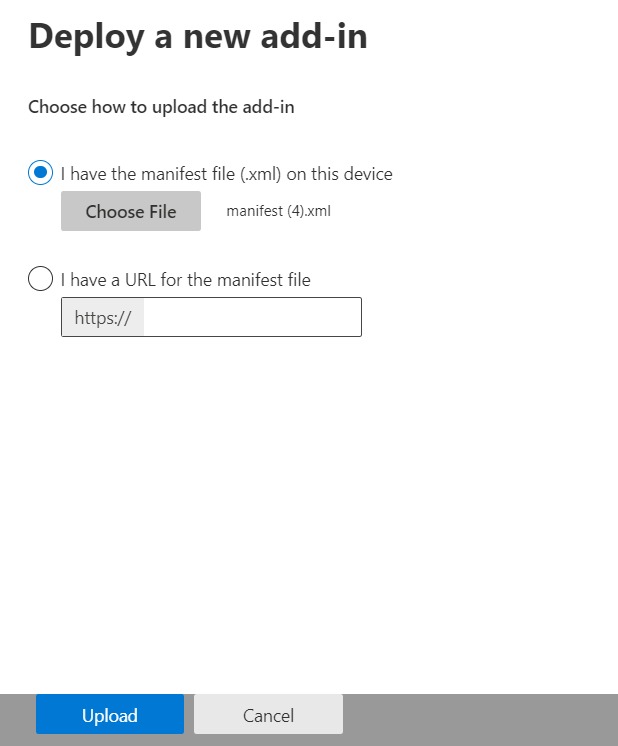 9. Now select which users will have access to ProPatrol Reporter:
Everyone: If you want to give access to everyone in your organization then select this option.
Specific users/groups: If you want to give access to some specific persons or some specific groups then select this option.
Just me: If you want no one from the organization can have access rather than the admin only then kindly select the Just me option.
For deployment method Select the default method and Click on Deploy.